This is a brief tutorial on adding and managing manufacturers in VirtueMart. This method is the same regardless if you are using VirtueMart or K2 Mart.
First off we need to go to VirtueMart: As seen below click on Components -> VirtueMart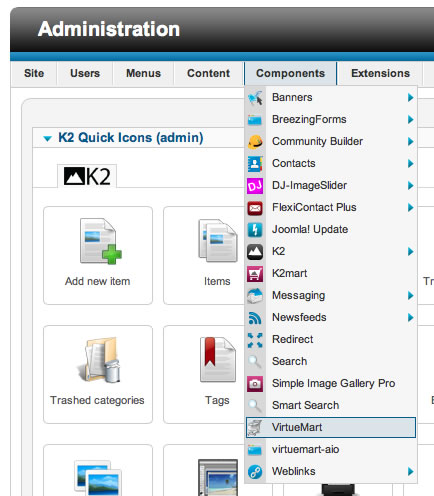 Below is a screenshot of the VirueMart Control Panel. On the left you will notice a menu we are going to click on the Manufacturers heading and then you'll have to click Manufacturers again.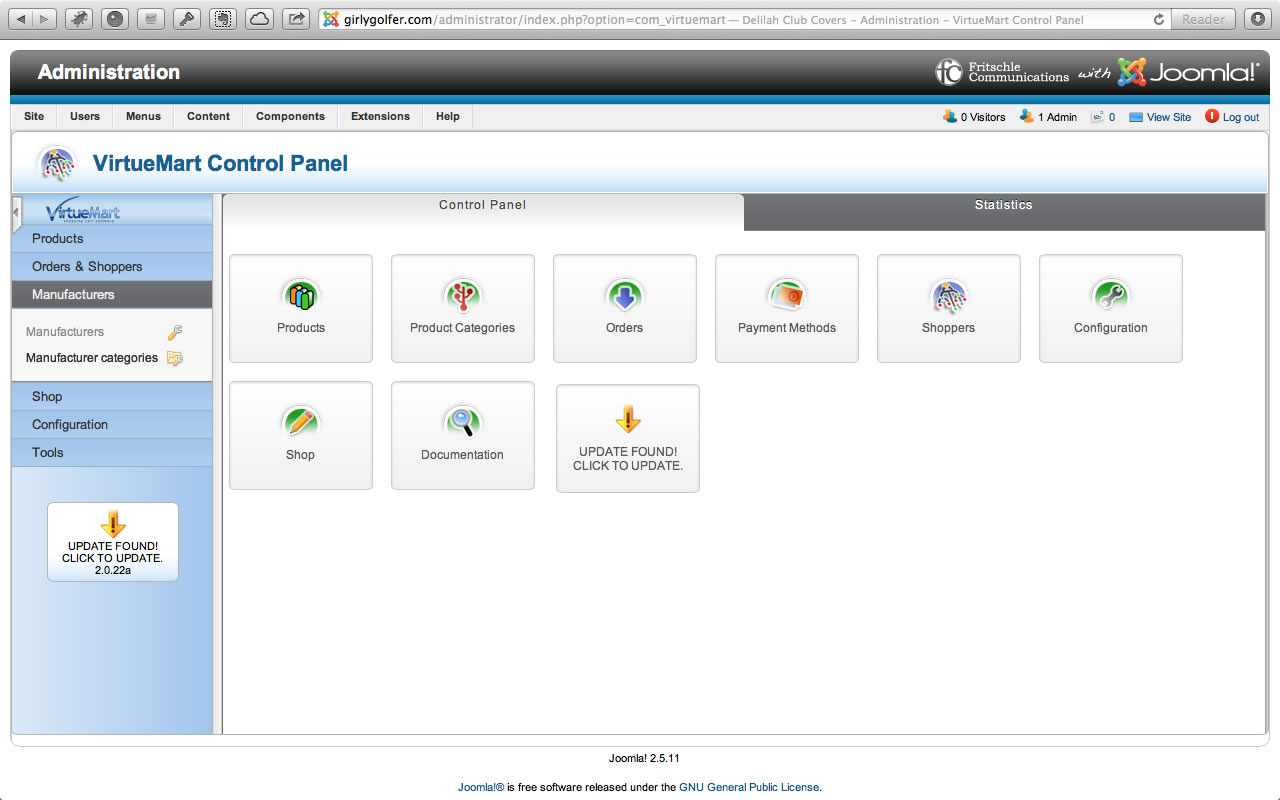 Once the Manufacturers page loads, we are going to click "New" in the upper right to add a manufacturer.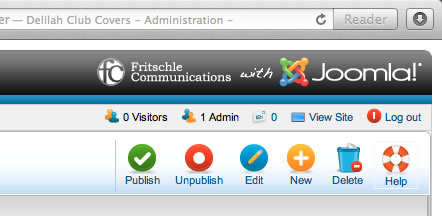 For the purpose of this tutorial we are just going to add a basic Manufacturer so we can search and filter.
On the New Manufacturer page we are going to enter the Manufacturers Name under the "Description" tab and mark Yes under Published.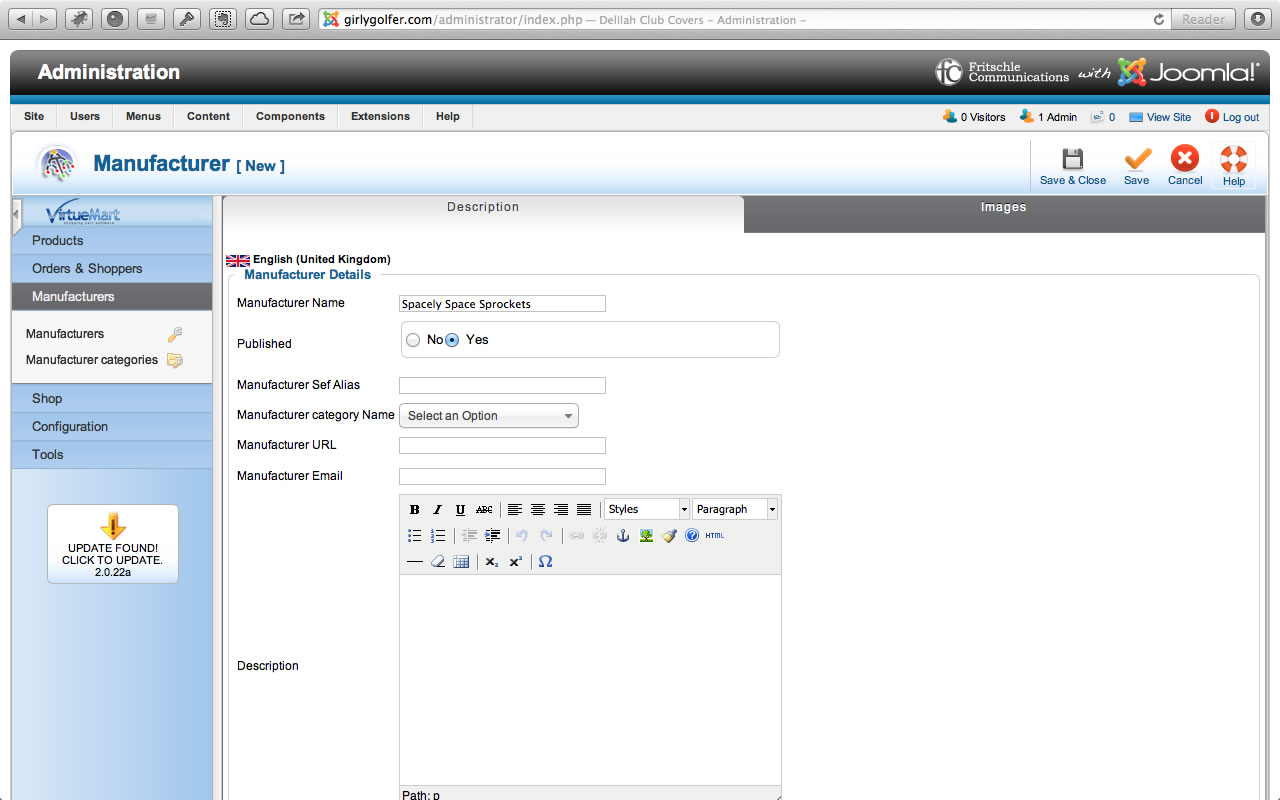 Click Save in the upper right when finsihed.